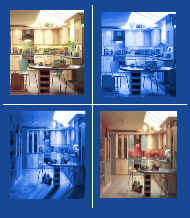 Recommendations from satisfied customers are a fantastic source of business for Kitchens are us so we take them seriously. They can save us money on advertising - savings that we can pass on to you in competitive prices and the form of a 'thank you' cash incentive.
These incentives are in the form of cash bonuses and it's simple. If your recommendation results in an order we'll pay you a sum directly related to the type of product*.
Here's what you could receive:
kitchens £100.00
Bedroom £100.00
Eco kitchen £75.00
*If the person you recommend contacts us by any other means before your form arrives, the offer will be invalid. Not applicable if person recommended is existing Kitchens are us customer. Minimum order value applies.
Simply fill in the details below, or call us free on 0800 9800 538.